So I want you all to give a nice warm welcome to the newest member of the family...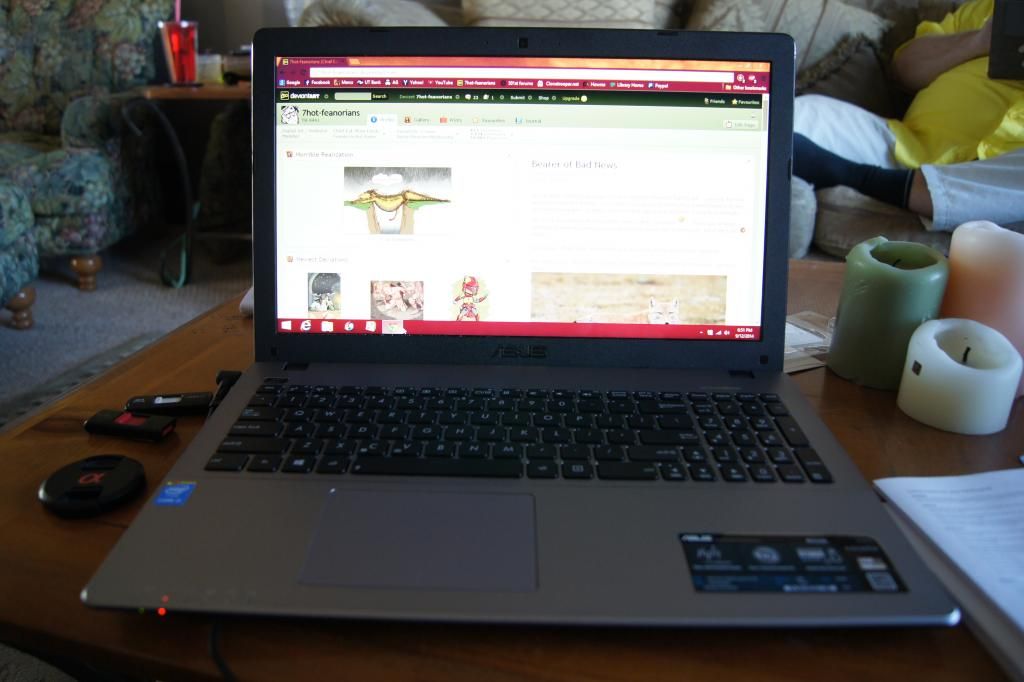 YES! Finally got a new laptop! (Happiness and rejoicing!) So, I'm currently in the process of installing art program stuffs and will be happily doodling the weekend away which, of course, means Mando Monday and Tolkien Tuesday!

(more happiness and rejoicing). But here's the thing...I name all of my computers (the last one was Jax (may 'he' rest in peace)) and I haven't come up with a name for this new computer yet. I was thinking "Steve"...you guys got any cool names for the new computer? Comment below and tell me!

Also, if you missed the recent Salt Lake City Comic Con...you missed out!! What a blast! The Weta booth alone alone was worth it, hehe! So at SLCC I found possibly the coolest hoodies to ever exist...they're called
Loth Hoodies
It's a hoodie...and a cloak...all in one! Do you see this awesomeness? DO YOU SEE IT?!!
Well...there goes another chunk of my paycheck...HAHA! Aight I'm off to doodle y'all!
Cheers!
~Scout